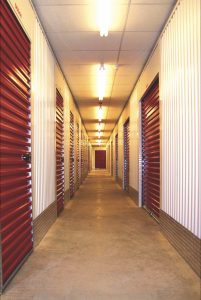 Here at Astwood Storage we have over 400 self storage units, which we have endeavoured to make as accessible and as easy to use as possible.
Our storage units range from 25 sqft to 300 sqft, with over 30 sizes in between. With so many options available we can help you find a storage unit of precisely the right size so that you do not overpay for unneeded space.
All of our units boast 24/7 access self storage, which is granted as standard for all customers. As a result we can accommodate a wide range of storage needs, such as (but not limited to):
• Archive Storage: Is your office space getting limited due to all of your excess paperwork that you must keep a record of but do not need to have on hand anymore? You can store it securely within our facility and know that you can retrieve anything you need at any time.
• Domestic Storage: Are you moving house and need somewhere to store your worldly possessions during transition? Do you need to some excess storage while you have household renovations? Is your garage or shed getting a bit overcrowded and you want long term excess storage for tools or Christmas decorations? We have your solution.
• Commercial Storage: Are you a new business needing a space for stock as you grow to that next stage? We can give you that platform to grow to the next level.
• Vehicle Storage: Do you have a vehicle near and dear to you that you want to keep somewhere with a track record of excellence in security? We have external access drive-up storage units large enough to house your car.
Finding The Right Unit For You
With so many sizes available it can be confusing, if not daunting to find the unit that best suits you, especially if you've never used storage before. We are here to help.
You are welcome to call us on 01527 892224 or to email us via the contact us page and discuss your situation.
With over 14 years combined experience in the industry our team are fully prepared and happy to talk through your needs, take you through some guides that will help you figure out how much space you need and to help you to find the storage solution that best suits you.
Storage Unit Pricing
With plenty of competition for self storage in Redditch we see it as important to keep our prices competitive. Therefore our cheapest units start at just £48.00 per month (full price inc. VAT).
We also offer several different discount schemes including our 'Blue Lights & Armed Forces' discount that gives 10% off the base price of the unit to any serving member in the UK emergency services, NHS or armed forces ( Month by Month Rate Only).
We are confident that there is no one else that offers the complete package we can provide at a price as low as we can offer.
If you would like to know more about our prices please get in touch, we would be glad to provide quotes based on your needs and any discounts you may qualify for.
Terms Of Rental
When renting a unit from us all of our customers are signed up to a one month rolling contract, and it can be terminated at any point with 14 days notice. Therefore there are no renewal dates, no set duration rentals, just billing dates.
Costs Breakdown
Storing with us is relatively simple from a financial point of view as we have only four costs to pay. They are…
•
Security Deposit:
This is a deposit similar to when you rent a property. It is equal to one months' rent and is fully refundable at the end of your rental as long as there are no overdue rental fees, damages to the unit or goods left behind once the unit is vacated.
• Storage Unit
Rent:
This is billed on the first working day of each month for the month ahead. Payment is requested within 7 days
unless specific pay terms are agreed. You may request to be billed for multiple months at a time at any point during your rental period and receive an appropriate discount for doing so.
• A
Padlock:
This is necessary to lock 95% of our storage units. We sell Squire and Master brand locks in the office, however you are welcome to bring your own with you if you prefer and therefore save some money.
•
Insurance:
Finally, insurance is a mandatory requirement, and you have several options as to getting cover. The simplest thing to do is to take cover from us however if you look online for storage insurance you can find some great deals. Finally the cheapest way to get insurance is through any existing home contents cover provider. Whichever avenue you choose, the cover must be in place before we can allow you to put goods into the unit and we must have proof of its existence.
Visit Astwood Storage Today!
You are welcome to arrange to visit our storage and have a free, no obligation tour and unit viewing. You can drop by at your leisure, or if you would like to guarantee someone is available to show you around you can contact us to book an appointment.
You can do this either via phone on 01527 892224 or via the contact us page on the website. Appointments are to be made during our office hours of Monday to Friday, between 9:00 am and 4:30 pm.
We look forward to your enquiry!